lawrence ritchie
teaches acrobatics and movement classes in vienna. By the age of 12 Lawrence started to partake in modern wushu classes that triggered a deep urge to learn acrobatics. That urge led to 8 years of intensive training of martial arts tricking. After participating in tricking events all around europe and after gaining experience and recognition as a competitor and tricking atlethe an injury forced him to take a break from extreme movements. Lawrence then dedicated the following years to the studies of different fields of art where he eventually discovered his passion for contemporary dance. Slowly and by establishing a practice grounded in the ideas of sustainability and mindfulness he found his way back into acrobatic movement. In his fluid acrobatics classes he know fuses different styles into a multi-faceted training.
Florian Feit
Is a musician, martial artists and performing artists based in vienna.
From a young age he practised chinese kungfu under grandmaster chen shi hong in vienna which sparked his love for aestetic movement.
He has participated in and won numerous national as well as international competitions such as the Ningbo Martial Arts Festival 2013 or the austrian wushu championships. Two extended stays in china helped deepen his knowledge of traditional forms of kungfu, qi gong and especially the artistic use of weapons like the staff (gunshu), broadsword (daoshu) and longsword (jianshu). Apart from Kungfu Florian practised martial arts tricking for several years, participating in acrobatic shows and performances. His love for acrobatics and movement in general led him to incorporate contemporary dance, acrobatic flow, animal movement and handbalancing into his personal praxis in recent years. He tries to let all these fields flow together in his teaching
Sarah schabauer
is a physiotherapist who found her love for movement and acrobatics in the circus academy vienna. After years of training solo and in partner acrobatics she moved her focus to anatomy and rehabilitation/ injury prevention and is now deepening her understanding of the body with an additional study course in osteopathy. In her work as well as in her training she strives to combine the knowledge of her respective fields into an active practice, passing it on to other people in different settings like one-on-one therapy sessions as well as courses and workshops.
Bibi Bauer
a moving human, also a freelance dance artist
As she develops her artistic practice, she seeks collaborative spaces of exchange as this way of growing together fulfills her most.
Moving in different fields of dance expands her perspectives from various angles, enriching each other: being a contemporary dancer and performer, a pedagogue, working as a video editor, and supporting community and trauma-transformational theatre productions as a choreographic assistant. She has developed a deep joy and curiosity for improvising and the interconnections between the moving practice and life itself. As limits create freedom, she aims to offer her knowledge of contemporary dance training as a structure that calls to be broken and rearranged playfully through improvisation.
atila vadoc
is a photographer & dancer working in the fields of dance, movement and (lifestyle) photography. Through his background in skate & street photography his work often emphasizes the relation and resonance between a subject and the urban space around it.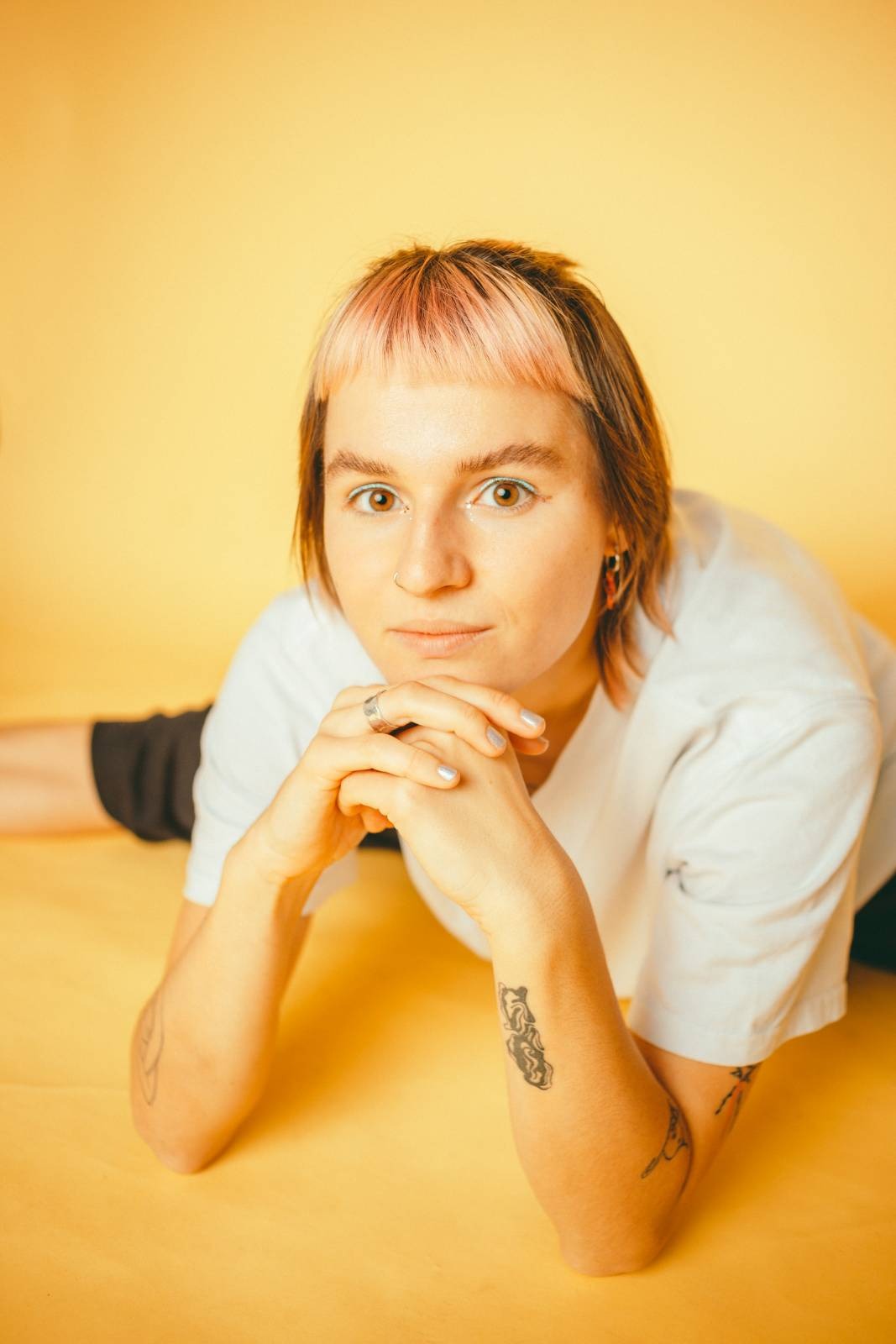 Tamara ebner
practices and teaches yoga for more than 6 years.
A two month stay in India and Nepal helped her gain a deeper understanding of the different styles of Yoga, as well as of it's origins and roots.
In the past several years Tamara has discovered her love for contemporary dance and has participated in several workshops and classes.
In her own classes she now combines fluid and wavy movements with some restorative and meditative elements.
Tamara aspires to create a space to feel, explore and rest.
Besides yoga & dance she studies nutritional science and is also on the way to become a nuad therapist. Therefore she aims for a holistic approach in her work.